4C MENTORING
A Powerful Force for Change that impacts
lives of young people, families and communities!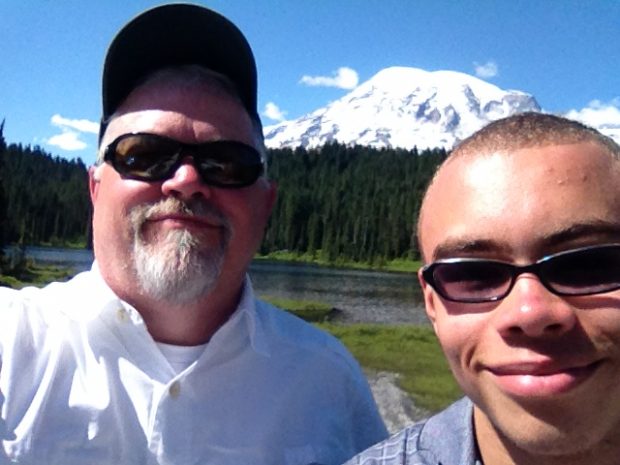 "I am moved and encouraged by the solidarity of people…"
Dear Friends … At this moment I am experiencing grief, sadness, and anger over the death of George Floyd, and the continued killing, with no prosecution and no apology, to Black men, women, and children. The change and charges set against the other three Minneapolis police officers is a move in the right direction as black people unmantle systemic issues facing our communities.
Like most of you, I am outraged but encouraged by the powerful movement we see not only in Seattle and Minneapolis but across this country and world.
I am encouraged change will come if we do not let up… and we continue to protest, contribute and support organizations like My Brother's Keeper Alliance Obama Foundation, Roland Martin Unfiltered, National CARES Mentoring Movement, Seattle CARES Mentoring Movement, Black Lives Matter Seattle King County, NAACP Legal Defense Fund, The National Urban League, or one of the many  African American organizations fighting for order and  justice.
I know the pain as a mother as I lost my Black son Glenn Page at the age of 23 due to  white men who assaulted him in which led to his death. It is taking  years to fully charge the four white men who were charged with manslaughter and  took my son's life.
I hurt for George Floyd's mother and mothers of Trayvon Martin, Eric Garner, Michael Brown, and all other Black Americans who died at the hands of police. I am in full support of action to convict renegade police officers.
I am moved and encouraged by the solidarity of people, young and old, of all races Black, White, Latinos, Native American, and Asians who are on the streets coast to coast and even across the world. Change must come. Change in policies, changes in leadership, and system changes.
I am with all who are crying for justice and protesting injustice in policing, criminal justice, incarceration, under resourced schools, lack of quality housing, unequal health care, and inequality in employment opportunities.
I join my brothers and sisters in this time of change. I want to be part of the action to create change.
Hazel Cameron 
Executive Director 
4C Coalition 
Donate
Our mentors live in King County and make

a positive difference in a young person's life
The youth we serve deserve a chance to succeed and thrive. We want them to have the opportunity to attend safe schools, eat healthy food, and surround themselves with adults who care about them and encourage them to reach their full potential. Over the past 15 years, 4C mentoring programs have made great strides in this mission and have proven to be a powerful force for change.

---
The 4C Way
Founded in 1999, The 4C Coalition is a Seattle-area nonprofit offering evidenced-based programs that incorporate The Elements of Effective Practices for Mentoring. Youth in our programs are matched with mentors from a pool of conscientious adults who seek to share their hard-earned wisdom and engage with young people from a place of genuine interest and respect.
The 4C Mentoring Model is a win for both the mentee and the mentor. We recruit caring adults who long to give back to their communities–to share enriching experiences in a supportive, structured, and non-intimidating environment.
Non-parental mentors often provide the only reliable means for socializing the adolescent into the values of the adult world versus the values of the Internet, Facebook, or teen-centered media.