Partners & Supporters
Our organization partners with the Seattle affiliate of the National CARES Mentoring Movement (NCMM), which combines the forces of nationally recognized individuals, such as Susan L. Taylor — NCMM founder and Editor-in-Chief Emeritus of ESSENCE magazine — and members of local communities. This collaboration tirelessly promotes the call to service in a growing force of on-the-ground volunteers who have formed CARES Mentor-Recruitment Circles in 54 cities nationwide.
NCMM was founded in the wake of Hurrican Katrina. The sole purpose of National CARES is ending the state of emergency in education among poor Black and Latino youth and children. CARES recruits and trains caring adults and deploys them to schools, literacy and other academic-support programs, mentoring organizations and juvenile re-entry programs, where they serve as mentors, tutors and role models. National CARES is dedicated to uplifting vulnerable Black children, ensuring that they graduate from high school and avoid gangs, violence, addictions, and incarceration.
The 4C Coalition also partners with:

   King County Superior Court


   Reclaiming Futures
   Seattle Youth Violence Prevention Initiative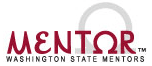 Washington State Mentors

City of Seattle Human Services

   Casey Family
Thank you to the following supporters of The 4C mentoring program:
-Eric Westberg and Rebecca Sullivan
-Mt Baker Park Presbyterian Church
-Century Link
-Jeffry Reed
Other connections:
National Alliance of Faith and Justice
Civil Rights and Youth Mentoring
Facebook Connections Pen & Pencil