Staff
Hazel Cameron, Executive Director
Christopher Harrison
Board Members
Hazel Cameron, Executive Director
General Members Organization
Roland Akers, Retired, King County Superior Court
Jayashree Krishnan, Artist
Mentor Program Assistant, Aqeel Williams,
Meet out new 4C team member … Aqeel Williams
Aqeel Williams is an employer's dream. When asked what he does day to day, he replied, "I help with day to day operations. Anything that needs to be done … I'm on it." As the Mentor Program Assistant, Aqeel is assisting with Tuesday's evening's group mentoring program. He is a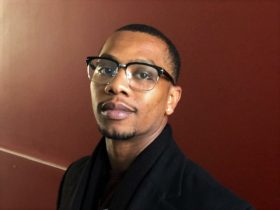 lso working with youth in the Denny and Meany Rising group mentoring program.
Before he came to the 4C, he was an Improvement coordinator with GEAR UP, a nonprofit, whose mission is to increase the number of low-income students who are prepared to enter and succeed in post secondary education.
Aqeel was raised in Seattle and graduated from Garfield High School, Shoreline College and Bellevue College.
"I'm happy to be at the 4C organization … I'm dedicated to youth advocacy. I like to engage with youth… listen to them and sometimes provide a voice of reason. Also, the opportunity to work with Don and Hazel is exciting. They are great mentors to me."
"I had lots of mentors growing up. Most were introduced by my father. They were friends of my dad … they were people from different backgrounds … it was good education for me."
link.
Off the job … Aqeel who Played basketball in high school and college, still loves to play. He also coaches the Summit School basketball team.
To learn more about job opportunities or open board positions at The 4C Coalition, please email us at: info@the4ccoalition.org