Parental Resources
If you have a child at home or know of an at-risk youth in need of mentoring, please contact us. Most of the youth we serve are referred to us by the King County Juvenile Court. However, we are always interested in connecting with individuals and their families who feel that mentorship can help them overcome challenges.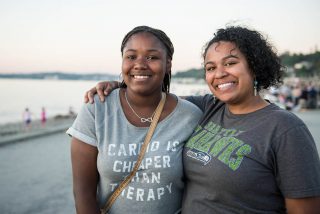 The Mentor Program staff spends time recruiting, training and supervising mentors, and recruiting and supporting our youth. Our staff work closely with school officials, probation counselors and support services. We also help mentors locate additional resources for their assigned youth.
King County Juvenile Court Services works with many organizations that connect youth to services in the community. These include mentoring as well as youth skills training and family interventions. Find out more on the county website.