Mentoring programs are a win for our youth and our community!
Our mentors live in King County and want to make a positive difference in a young person's life.
The youth we serve deserve a chance to succeed and thrive. We want them to have the opportunity to attend safe schools, eat healthy food, and surround themselves with adults who care about them and encourage them to reach their full potential. Over the past 15 years, 4C mentoring programs have made great strides in this mission and have proven to be a powerful force for change.
Mentors Matter …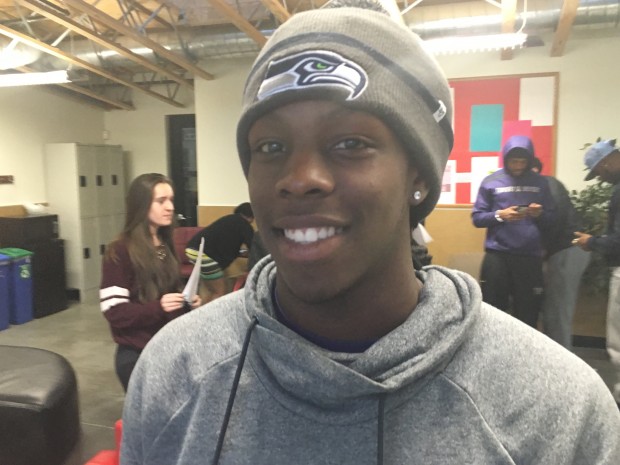 UW Student-Athletes as Mentors
Several UW student-athletes are currently serving as 4C mentors.They are participating in a 4C group mentoring program that meets once a week at Yesler Community Center
Interview with mentor volunteer John Ross, a member of the Huskie football team
Where were you raised:  "Born and raised in Long Beach, California."
How did you get connected with 4C mentoring? "One of my professors suggested I look into getting involved. While I get credit for doing this, it's not really about the class credit. I'm just interested in nonprofit organization for kids because that's something I would like to do sometime."
What is your role as a mentor?  "My role here is to inspire these kids. And, note how non-profits perform."
Did you have a mentor growing up?  "I've had many mentors and still do. I have really great parents who are my real mentors. I asked lots of people for advice and I consider them mentors. My coaches are also my mentors. My grandmother used to tell me that I have two ears and one mouth and that means you should listen twice as much as you talk. So I listen."
Note: John and the other student athletes are participating in the PEN OR PENCIL (POP) Group Mentoring in Central Seattle. The program's goal is to inform and inspire a modern youth movement of engaged planners, leaders, and decision makers.Serving youth ages 12-17
Mentors seek to inspire critical thinking, life skills development, and youth activism — encouraging youth to choose the road away from incarceration and toward higher education.
To learn more about group mentoring