Meet Our 4C Mentors
Channing H. Nesbitt

As a volunteer group mentor, Channing H. Nesbitt meets every Tuesday evening with Seattle youth. Channing, a junior Political Economy major, was a member of the University of Washington 2017 baseball team.
How did you get involved with 4C and mentoring?  "My Professor, Terry Scott, introduced me to the program. She said I would be a good fit and would also benefit from the experience."
Where did you grow up? "Oakland California … went to Bishop O'Dowd High School."
Mentors goals and expectations … what are they?  "I didn't have any expectations going into the mentorship program. I simply wanted to reach the goal of being able to connect with each kid and be there for them. I wanted to be able to open up to them so that they would feel more comfortable with me. I wanted to hear their stories and understand the pain that might be within each of them."
Tell me about mentoring… The good and the bad. What do you enjoy? What you get out of it?  "I think I benefit from mentoring just as much, if not more, then some of the kids. There are both positives and negatives. The negatives are just that a lot of the kids have faced hardships at such a young age and have opposition stacked against them. I don't want that for anyone, especially innocent children.
The positives outweigh the negatives in the sense that I have been able to see the growth of a lot of the kids in such a short time. Through the discussions we have all had I can see them working through their struggles in school or out in the world. All the kids are smart and have a lot to offer, and I think our job as mentors is just to shine a light on that idea. I enjoy the time we spend together and just hearing about there day. I really like when they talk about the issues they struggle with because I think the action of them verbalizing their problems helps them grow. I also think they appreciate when someone just listens to what they have to say."
What is the most challenging thing about being a mentor?"I would say just the idea of staying positive and being somewhat satisfied with having a limited amount of influence. When you hear what these kids are dealing with or have been through there are just so many things that I wish I could do more of in terms of help. It's difficult to just sit with them for a period of time and only be able to have conversations about what they can do to improve. There are times where I feel that what I have said to them isn't all that helpful, and my hopes of being a real supporter to them sometimes doesn't meet my internal standards."
What is the most rewarding thing about being a mentor? "Definitely seeing the kids come in with a smile each week excited to tell you that they had a good week in class or on the play yard. I love hearing about the improvement they have made whether its academically or athletically. I also really like hearing them speak their minds on how they view the world. Like I said, these kids are smart and all have beliefs that they hold close to them. To hear them articulate how they see the world and how it has affected them gives me hope."
What activities do you do at group mentoring meetings? "We spend a lot of time talking about areas in their lives that they may need to analyze further. One of my favorite topics we have talked about has been the idea of goal setting. Putting their ideas for their future on paper or simply talking about them to the group is a way that I think brings a sense of focus into their lives. I also think that hearing other people's goals is helpful to them because it brings them to aim higher, and that's what we want. We want them to put their minds to something they can achieve and not sell themselves short."
What are the rewards for you as a mentor? "I just enjoy being around of positive group of youth who wants to improve themselves and the rest of their community. My hope is to see all the kids succeed and potentially move into a position that will potentially set them up for college."
Anything else you want to tell me? "These kids are helping me become a better man and I thank them for that … I just hope they are benefiting from it as much as I am."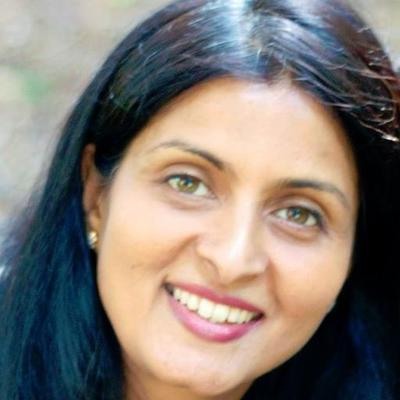 Jayashree Krishnan
She said she was going to choose a life that is clean
"Wish I was in touch with her … but I'm not. I've lost track of her," sighs mentor Jayashree Krishnan. "I've tried to contact her, but no one knows where she is, and I cannot reach her by phone."
Four years ago, Jayashree contacted 4C, and volunteered as a mentor. She was matched with a 12-year-old girl who lived with her grandmother. The girl's father was not in her life, her brother was in prison, and her mother was homeless.
"My mentee was an unhappy and angry kid who acted out at home and at school," says Jayashree. "She was hanging out with the wrong folks and failing in school."
Jayashree started seeing her once a month and they often talked on phone. The mentor-mentee relationship was going well. They were comfortable with each other. She told Jayashree about her dream to be an architect.
"She opened up about the third time we were together, and started talking about her family and her problems," says Jayashree. "She was unhappy at her school and wanted to transfer elsewhere."
"We held a meeting that included her grandmother, mother, her father, a lawyer, a social care-worker and me. She was crying the whole time. We concluded that a private school would be the best option," explains Jayashree.
She transferred to a private junior high school with smaller classrooms. The curriculum was rigorous, but she could keep up.
She was on track. In the ninth grade she gave a talk at a church event. She said she was going to choose a life that is clean – no drugs or alcohol, and she would finish high school. If only!
Her junior year was not good. She started having trouble in school. She had an older boyfriend and started drinking. She eventually ran away from home.
When Jayashree was asked if her mentoring experience was a success or failure, she replied, "I can't call a relationship a success or failure. It's not played out. Who knows, she could come back and live up to her dreams of becoming an architect. We can't control results."
"Last time I saw her she was in homeless teen shelter. She seemed happy, was attending school, and said she was going to go in the Army," reports Jayashree.
Mentoring takes emotionally energy but Jayashree says she would do it again, "When I think I can help someone, I do."
Jayashree has taught high school and middle school in Seattle and the Hyderabad Area, India. She currently teaches math at Seattle University. She is married and the mother of two teenage daughters.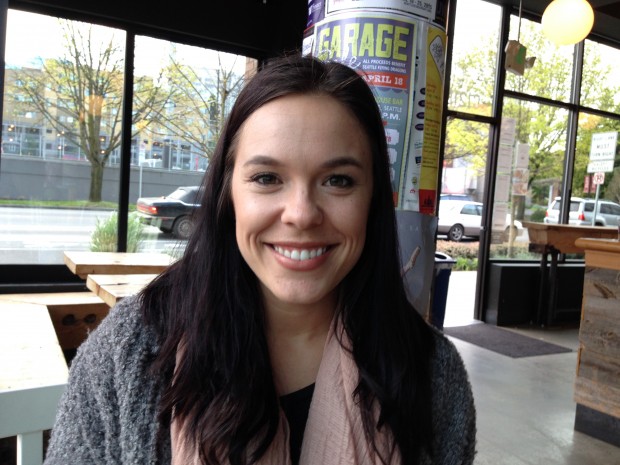 Maggie Dyer
"A perfect fit for me."
"I wanted to work with young girls because high school was a difficult time for me. I wanted to help young women learn how to be themselves, and be confident in who they are," says mentor Maggie Dyer.
Five years ago Maggie attended a United Way presentation about volunteer opportunities. They mentioned mentoring resources listed on their website. Maggie clicked on the 4C Coalition.
"When I saw the 4C mentoring program, I felt like it was perfect for me. I went through the training, and then they matched me with Andrea. We hit it off pretty quickly. She was 15 at that time. I am 10 years older than she is," reports Maggie.
Andrea's mother has been in and out of her life and her sister has raised her and her five siblings. Her home life has been rocky at times.
"The cool thing about the 4C is that they don't want you to be like another parent in the youth's life. I think I have been able to help and coach Andrea not as an authority figure but more so as a peer: someone Andrea looks up to, who is setting a positive example for her.  I think I've been a stable person in Andrea's life during a time where a young person needs stability the most. It feels good that I am able to be someone she can always count on," says Maggie.
According to Maggie, Andrea, who is now 19 and a Garfield High School graduate, has always had a good head on her shoulders, and is very smart. "She's a great girl. What she's overcome in her life, and the outlook that she has on her life, is fantastic. I can't really take any credit because she started out being a pretty terrific young lady. She's even more amazing now."
"Mentoring Andrea has been an incredible experience. I have gotten to know someone who I now consider family, someone who I would drop anything for. It's a nice feeling knowing that Andrea feels the same way. We are both very grateful to have found each other through the 4C."
Meet Our Mentors
Gary Tillery
"I told him to hang up his gloves … and, he did."
At church, seven years ago, Gary Tillery, listened to a presentation about 4C's mentoring program. Gary, retired after 26 years as a supervisor at Boeing, decided he'd give mentoring a try.
He attended 4C's mentor training program. "The training program was very thorough as they went over the dos and don'ts of being a mentor," says Gary.
After the training, Gary waited two nerve-racking months before being assigned a mentee.
Gary laughs when he says, "during the waiting period, I became very anxious about the commitment … I wasn't sure that I would be up to the task. I thought that maybe when they called me with a mentee, I just wouldn't answer the phone."
4C finally called to let Gary know that they had found a good mentee match for Gary.
"My assigned mentee had a twin brother. Another man was going to take the other twin but he backed out. I felt bad for the other twin, so I agreed to mentor both of these kids," states Gary.
"It is important to meet these kids at their level, but you have to be careful that you're not their friend — you are their role model. I had to learn this the hard way. At first, in an effort to relate to them I became more of a pal to them," admits Gary.
According to Gary, "you cannot be a total authoritarian person because they're going to resist that. You need to find a way to balance the two approaches. And, of course, every kid is different so you have to be tuned in to them."
Gary sites two specific impacts he's had on the boys. "I taught them one of the most basic things —being on time. It's an educational tool that you do to make your life a lot easier. I stayed on them constantly about being on time, and they eventually got it."
Another specific impact was on one of the twins, a big strong guy, who could not seem to stay out of fights. Gary kept telling him to hang up his boxing gloves. Turns out this boy moved out of the area, and one day out of the blue, Gary gets a call from the boy, and the first thing he tells Gary is "I finally took your advice and I've hung up my gloves."
Says Gary, "a mentor has to learn as you go along. I can't give you a map or a book that can lead you down the path, you have to play it by ear. Oftentimes, they just need someone to talk to. The important thing is to be there for them."
Meet Our Mentors
College is Next for Savannah
One of our mentees, Savannah, was the valedictorian for the 2015 graduation class at Rainier Beach High School in Seattle. She has been mentored by Meghan Arbuckle since she was a 16 year old high school sophomore. Savannah is planning on going to college and we at the 4C Coalition are helping her navigate the college application process.
Two years ago Savannah traveled with Seattle's 4C Coalition to Washington DC for the 50th anniversary March on Washington Memorial Youth Mentoring Summit. As if that participation wasn't enough to do Seattle proud, Savannah then did one better and won first place in the "Spell it Like it Is" Spelling contest.
About the Washington DC experience, Savannah said, "I felt honored to be able to walk the same streets as people I look up to as heroes, such as Martin Luther King Jr., Barack Obama, former presidents, and congressmen and women."
"Also, being in Washington, D.C. gave me a new perspective on life because I saw that even though we're so far apart, Washington, D.C. and Seattle are more similar than different.  For example, Washington, D.C. having the history it has, I was surprised to learn that it has just as much poverty as Seattle."
Savannah also participated in 4C Coalition's Pen or Pencil group mentoring program that focuses on connecting young people with the educational system (the pencil) to head towards success and keep them out of "the pen."
Meet Our Mentors

"My goal was to broaden their horizons …"
"I wanted to be a mentor because young black males need to have role models that look like themselves," says Ahmed Stewart. And, with my Caribbean background, I could show them a different mindset."
Ahmed was raised in Trinidad and Tobago. He graduated from Florida Institute of Technology and is in his fourteenth year as a software engineer at Microsoft.
About three years ago Ahmed Stewart went to a volunteer fair sponsored by the Seattle Urban League Young Professionals (SULYP). He visited the 4C booth and decided he would become a mentor.
"My goal as a mentor was to try to make somebody see things in a way that they were not accustomed to … and broaden their horizons," says Ahmed. Ahmed was matched with a 14 year old African-American boy. They had common interests. They were both science minded.
"We saw each other at least twice a month for over two years. We went to movies, met for breakfast, visited museums, and all kinds of stuff," reports Ahmed. "I enjoyed his company."
Ahmed's mentee comes from a good family background. His mother and father are both in the picture. He became a mentee because his mother thought it would be good for him.
"He's a big kid and he's on the football team. His peer group is strong. I can hardly compete with all the things in his life. I do not see him anymore. He has a busy life and sort of outgrew the need for a mentor.
"He plans on going to college to be an aeronautics engineer. "Intellectually, he can do it, but I hope he has the discipline," worries Ahmed. "I'm not sure how much influence I had on him. However, I was told that after meeting with me for a while, he became more assertive and more confident with other people."
Asked what success he had with his mentee, Ahmed laughs, "he did not get any worse … he stayed out of trouble and remained stable, which he already was before we met. But you never know, perhaps I've planted something in the back of his mind that will benefit him along the way."
Want to discover more about mentoring and how you can affect the lives of local youth?