JOB OPENING
4C Coalition Seattle Youth violence Prevention Initiative
Group Mentor Program Facilitator Job Description
The 4C Coalition Mentor Program
The 4C Coalition is a non-profit mentor organization that recruits, trains, and supports people from the community who volunteer to mentor youth involved in the juvenile justice system or at risk of entering the system. The 4C mentor acts as a role model and provides support for youth in SYVPI. The youth we serve reside or attend school in the Southeast, Southwest, or the Central Seattle community.
Position Title and Description
The 4C Group Mentor Program Facilitator will assist the 4C Coalition Mentor Program in carrying out the mission of the 4C Coalition Seattle Youth Violence Prevention Initiative (SYVPI) Group Mentoring Program: To help vulnerable youth break the cycle of violence.
This is position supports group mentoring services to youth in SE, SW or Central area of King County. Facilitation is responsible for overseeing group mentoring to Seattle area youth referred by Seattle Youth Violence Prevention Initiative. These youth are ages 13-17. Each of the 4C SYVPI sites is held in a designated location which includes Central Area- Yesler Community Center, SE area – Damascus Church and SW area group held at Denny International Middle School.  Areas of responsibility include monitoring referred youth during group mentoring sessions. Communication with 4C staff involved in group mentoring. This position will provide facilitation, and mentoring services to youth in the designated geographical area of SYVPI. The position also is responsible for maintaining relationship with group mentors.
Facilitator's will implement the 4C group curriculum which includes Pen or Pencil; Seven Habits of Highly Effective Teens and Leadship skills.
Assure lesson plan is reviewed in advance.  Review lesson plan with group mentors prior to weekly group. Group mentors will receive the lesson in advance.
Day of group assures youth sign in, assure affirmations or handout materials for the group is available to mentees and mentors. (4C staff will work closely with facilitator as needed)
Hours/Schedule: 4 Hours/week; Central Area – 6:00-7:30; SE Area -5:00-6:30; SW Area 2:00-4:00. Candidate must drive between 4C office /program site on a weekly basis. Curriculum and materials will be maintained in 4C office. 4C does prefer facilitator meet at 4C office to review curriculum and plan. This may be adjusted as coordination is organized.
Salary: Part-time Facilitation $5,000.00 per yr per site. The 4C Coalition recognizes that some employees require the use of a personal vehicle to accomplish their primary job duties and effectively serve their constituencies.  4C will reimburse $20.00 per month for the gas and other incidentals that come from using a personal vehicle.
Skills: Facilitators are strong listeners and presenters, with the ability to elicit feedback and provide salient evaluation. Mental health, social work, community organizing or counseling background is helpful.
Core Responsibilities
The core responsibilities of the Group Mentor Facilitators involve active participation in the development of the Weekly Curriculum. The areas of responsibility follow:
Coordinate weekly group at designated site serving a minimum of 12 youth at each site.
Lead facilitation of group mentoring.
Assist with development and maintaining program curriculum.
Collaborate with 4C staff regarding snacks, food for youth.
Perform role that reflects safety, security, and health of all mentees and mentors.
Assist with planning, implementation, and evaluate group mentor curriculum.
Ensure mentors/ mentees sign in to group.
Collect sign in sheets after group and place in file.
Facilitate or Co-facilitate the groups in one of the areas of the SYVPI Central, SE and SW.
Supervise group mentees.
Qualifications:
Passion for mission of 4C
Self started, independent thinker and planner
Facilitation experience
High level of integrity and trustworthiness
Strong communication skills
Willingness to accommodate flexible schedule
WA state driver license
Proficient in Microsoft office , Gmail, and Outlook
Willingness to undergo a criminal background check and references
In accordance with aims of the 4C Mentor Program:
•Collaborate and establish regular communication with the 4C staff.
••Problem solves issues that present as barriers to successful mentee growth.
Send Resume and cover letter to hazelcameron@the4ccoaliton.org
.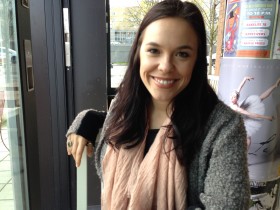 Maggie Dyer
"A perfect fit for me."
"I wanted to work with young girls because high school was a difficult time for me. I wanted to help young women learn how to be themselves, and be confident in who they are," says mentor Maggie Dyer.
Five years ago Maggie attended a United Way presentation about volunteer opportunities. They mentioned mentoring resources listed on their website. Maggie clicked on the 4C Coalition.
"When I saw the 4C mentoring program, I felt like it was perfect for me. I went through the training, and then they matched me with Andrea. We hit it off pretty quickly. She was 15 at that time. I am 10 years older than she is," reports Maggie.
Andrea's mother has been in and out of her life and her sister has raised her and her five siblings. Her home life has been rocky at times.
"The cool thing about the 4C is that they don't want you to be like another parent in the youth's life. I think I have been able to help and coach Andrea not as an authority figure but more so as a peer: someone Andrea looks up to, who is setting a positive example for her.  I think I've been a stable person in Andrea's life during a time where a young person needs stability the most. It feels good that I am able to be someone she can always count on," says Maggie.
According to Maggie, Andrea, who is now 19 and a Garfield High School graduate, has always had a good head on her shoulders, and is very smart. "She's a great girl. What she's overcome in her life, and the outlook that she has on her life, is fantastic. I can't really take any credit because she started out being a pretty terrific young lady. She's even more amazing now."
"Mentoring Andrea has been an incredible experience. I have gotten to know someone who I now consider family, someone who I would drop anything for. It's a nice feeling knowing that Andrea feels the same way. We are both very grateful to have found each other through the 4C."
Helping Juan Reclaim his Future
Juan Carlos, 14, rarely attended school and soon found himself identified as being truant.
Juan's parents were ordered to attend the King County Truancy workshop.
While attending this workshop Juan's parents met Diana Parra, Truancy Workshop Coordinator, in the King County Prosecutor's Office. Diana listened to the parent's concerns and thought Juan could really use a mentor.
The parents agreed and a referral was made to the 4C Coalition Mentor Program. The 4C personnel matched Juan with Bobby Cruz. Bobby meets with Juan every Monday, and has committed to mentoring Juan for at least one year.
Bobby was truly a blessing for Juan and his family. Bobby really enjoys working with youth and he speaks fluent Spanish. He is motivated to give back because he sees himself, and his childhood in Juan.
Being able to communicate is key in any relationship, but in this instance it was critical. Mom and dad do not speak English and found many barriers when advocating for their son.
Juan subsequently fell between the cracks. Juan never attended school more than two days in a row. Bobby began to work with Juan and his family to identify attainable goals.
To help Juan take steps towards achieving his goals, Bobby knew he would have to advocate for Juan and his parents. Bobby attended meetings with school faculty and helped Juan's parents communicate their concerns and need for Juan to transfer to an alternative high school. Bobby helped the parents complete enrollment forms as well.
Juan enrolled in New Start Alternative High School last spring.
Prior to attending New Start, Juan had acquired zero credits and his attendance was poor at best. With the support of his mentor, his attendance has improved significantly, and Juan passed all of his classes both spring and summer school. He now has over three credits.
Bobby is Juan's greatest champion, and continues to push Juan towards reaching his goals. Bobby's support and advocacy for Juan, and his family, has been instrumental in helping Juan reclaim his future.
Since being matched with a mentor, Juan has become a better citizen, son and student. He smiles more, and according to his parents is willing to help out around the house.
Juan looks forward to his Monday mentor meetings with Bobby. They talk about life and share laughs.
Juan loves to play soccer and it is a common interest he shares with his mentor. Playing soccer is one way this mentee/mentor duo have fun.
Bobby shows up to support and even jumps in from time to time. Bobby uses soccer a tool to connect with Juan. He finds teachable moments and asks open ended questions.
Thanks to Bobby's help, Juan is well on his way to achieving his goals.
College is Next for Savannah
One of our mentees, Savannah, was the valedictorian for the 2015 graduation class at Rainier Beach High School in Seattle. She has been mentored by Meghan Arbuckle since she was a 16 year old high school sophomore. Savannah is planning on going to college and we at the 4C Coalition are helping her navigate the college application process.
Two years ago Savannah traveled with Seattle's 4C Coalition to Washington DC for the 50th anniversary March on Washington Memorial Youth Mentoring Summit. As if that participation wasn't enough to do Seattle proud, Savannah then did one better and won first place in the "Spell it Like it Is" Spelling contest.
About the Washington DC experience, Savannah said, "I felt honored to be able to walk the same streets as people I look up to as heroes, such as Martin Luther King Jr., Barack Obama, former presidents, and congressmen and women."
"Also, being in Washington, D.C. gave me a new perspective on life because I saw that even though we're so far apart, Washington, D.C. and Seattle are more similar than different.  For example, Washington, D.C. having the history it has, I was surprised to learn that it has just as much poverty as Seattle."
Savannah also participated in 4C Coalition's Pen or Pencil group mentoring program that focuses on connecting young people with the educational system (the pencil) to head towards success and keep them out of "the pen."

"My goal was to broaden their horizons."
"I wanted to be a mentor because young black males need to have role models that look like themselves," says Ahmed Stewart. And, with my Caribbean background, I could show them a different mindset."
A few years ago, Ahmed Stewart attended a volunteer fair sponsored by the Seattle Urban League Young Professionals (SULYP). At the fair, he visited the 4C booth and decided to become a mentor.
"My goal as a mentor was to try to make somebody see things in a way they were not accustomed to … and broaden their horizons," says Ahmed. Ahmed was matched with a 14-year-old African American boy. They were both science-minded and shared other common interests.
"We saw each other at least twice a month for over two years. We went to movies, met for breakfast, visited museums, and all kinds of stuff," recalls Ahmed. "I enjoyed his company." Ahmed's mentee comes from a good family background, and his mother and father are both active in his life. The boy's mother thought it would be good for the young man to have another role model. "He's a big kid and he's on the football team.
His peer group is strong. I can hardly compete with all the things in his life. I do not see him anymore. He has a busy life and sort of outgrew the need for a mentor," says Ahmed, regarding how his commitment to his mentee ended. Ahmed's mentee plans to attend college and become an aeronautics engineer. "Intellectually, he can do it, but I hope he has the discipline," worries Ahmed. "I'm not sure how much influence I had on him. However, I was told that after meeting with me for a while, he became more assertive and more confident with other people."
Asked what success he had with his mentee, Ahmed laughs, "He did not get any worse … he stayed out of trouble and remained stable, which he already was before we met. But you never know. Perhaps I've planted something in the back of his mind that will benefit him along the way."
Ahmed was raised in Trinidad and Tobago. He graduated from Florida Institute of Technology and is in his 14th year as a software engineer at Microsoft. We are grateful for the priceless support of mentors like Ahmed. Want to discover more about mentoring and how you can affect the lives of local youth?