We are hosting a talking circle as part of the day of service at Garfield HS – Black Lives Matter Workshop
Learn about education, job training, & jobs! Over 50 exhibitors will include government agencies, nonprofit organizations, universities and job training programs, and private employers.
The local chapter has embraced A NEW WAY FORWARD, by celebrating local mentors and mentoring programs that serve to Educate, Inform and Empower our "Youth".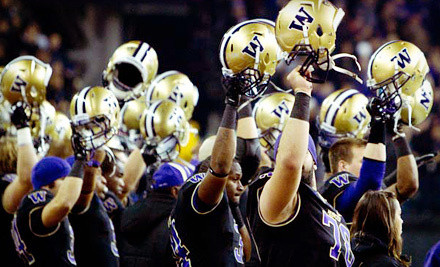 UW Huskies student-athletes will be co-leading
Hazel Cameron and Don Cameron, founders of Seattle Cares Mentoring will introduce the UW Huskies student-athletes that will be co-leading the outreach discussions with the young men in attendance.
This workshop is designed to showcase the work of the local mentors and mentoring groups with the goal of recruitment and retention that builds future leaders.
This promises to be a lively engaging inter-generational discussion that will serve a two-fold purpose of modeling ways that our youth can respond to the challenges and opportunities that they face trying to "Stop the hate and come together in their schools, home and in the "Village" Communities that they represent.
The recommended ages are middle school and above, parents will need to give permission to middle schoolers. The primary focus and targeted population is 14 and above.
For more information:
http://www.mlkseattle.org/Workshops.php